Blog
We'll always have paris - paris, Texas that is!
Even though Covid is still around, it's just a little difficult not to put hypothetical concerns to the side now and head back into the outdoors when the opportunity for travel appears. Texas is such a massive, sprawling, multi-cultural region and there are so many things of interest to explore and to learn about the state that sitting at home waiting for the germs to go away isn't as compelling as it was a year ago. With Spring working its way back into the trees and onto the pastures, my son and I set out to greet its return and chose the less-inhabited sideroads of the Piney Woods of East Texas as our general destination. Not too many people so less exposure but still plenty to do and see. Paris, Texas would be our first stop and where we would pay our respects at the war veterans memorial and snap a few pics in front of the city's own Eiffel Tower with which it shares park space. In Kilgore we hoped to visit the East Texas Oil Museum and better understand how Kilgore came to include the World's Richest Acre back in the boom days of early oil. From there, we had no agenda. Sometimes it's nice just to take a drive without knowing what's out there, content to enjoy whatever you find. We've followed this philosophy before with plenty of swings and with some misses but mostly hits. As the saying goes, a bad day fishing is better than a good day at work!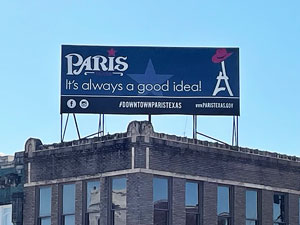 Until the movie "Paris Texas" came out in the mid-80's we had no idea there was such a place. It turns out that there is also a Naples, and an Athens, even a Palestine, all in relatively close proximity to one another. For reasons unknown and only slightly more logical, the city built itself its very own Eiffel Tower some years ago and it has become a minor tourist attraction over the past few decades. Not surprisingly, the tower wears a big red cowboy hat and is a little campier, less majestic - and a lot smaller - than its source of inspiration. Nevertheless, it is fun, in an old Route 66 kind of way.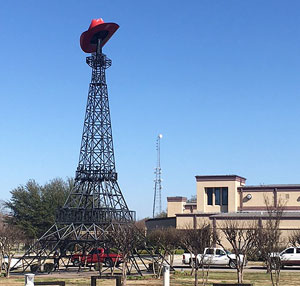 The same should not be said for the excellent Red River Valley Veterans Memorial situated just next to it. The manicured grounds here and the exhibits are reflective and respectful in honoring the contributions of Texans to freedom at home and around the world. Five neighboring counties: Red River, Lamar, Choctaw, Delta and Fannin - are represented with the names of the fallen from these counties etched onto black granite markers similar to the Vietnam memorial in Washington DC. Both the Eiffel Tower and the War Memorial are worth a visit and are easily accessible. We used Waze a lot in these smaller towns with generally good results though it does take the app a few blocks to figure things out. So, we may be forgiven if we confused a tall radio tower with the Eiffel Tower in the dark our first evening there. It's just a little further down that road a ways...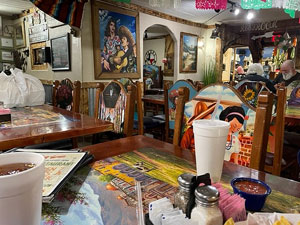 We had better luck finding a place to eat nearby. Dos Maria's Mexican restaurant sets in a semi-residential area and seems to be well known by the local Parisians. The service and the food are better than what we're used to on the road - a theme that would be repeated throughout the trip. After dinner it was time to retire to the hotel. If you are planning a visit to Paris, make hotel reservations in advance. A thriving solar farm industry in the making means hotels are typically filled to capacity. Paris is not the sleepy little town we were expecting. It is experiencing a transformative growth period, similar to what Tyler has seen over the last few decades.
A fire in Paris nearly destroyed the town back in 1916, fueled by drought and pushed by high winds which enabled it to burn for over ten hours. Sadly, much of the original 1840s-50s architecture, including the courthouse, was destroyed. In recognition of the city's commitment to regrowth, and perhaps as a pick-me-up for a town down on its luck, a local cottonseed businessman named JJ Culbertson had built and dedicated a fountain in the town square styled after fountains he had seen while vacationing in Italy. The Culbertson Fountain makes a nice spot to sit and find a little respite while walking around the busy historic area at the square. While it looks almost new, the fountain has been at the heart of Paris now for nearly one hundred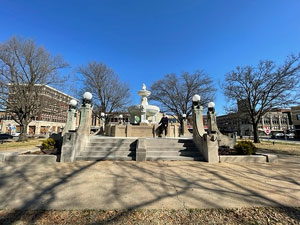 years, having been completed in 1927. From the square we headed north and into Oklahoma, not looking for anything in particular, just getting to know the neighboring state a little better. During our drive through Choctaw County, it was easy to imagine the rolling grasslands dotted with buffalo instead of cattle and to get a sense of the sometimes-brutal Northers that swept across the hills as the ground cover struggled through the end of a long winter. A bit of the Old West seems to peak out from under the rusted hoods of old trucks and from the windows of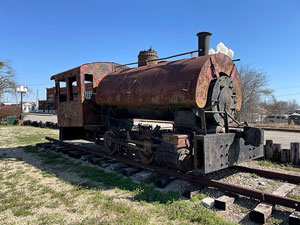 original brick buildings in the town of Hugo, just across the Red River. The Depot Train Museum offers a history of the Choctaw county area and even includes an old whiskey still (for historical purposes.) Across from the museum is something of a park, apparently used as an overflow for the museum. This town is quiet and old and is what we were imagining Paris might be like. The weather was nice so we got out to enjoy an ancient Davenport steam engine, which used to serve a logging operation in Poteau and a coal mine in McAlester. We learned that the interesting and still legible faded identification painted on the train was written in Cherokee syllabary, a script we never knew existed. (See image on left.)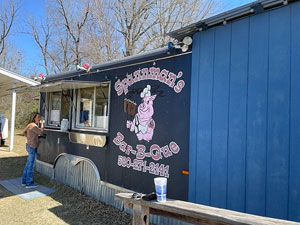 Years of experience seem to bear out that great barbecue is usually found where you least expect it and sometimes when you aren't even looking for it. This was the case when we searched for a place to stop for lunch while in Antlers, Oklahoma. Well off the beaten path and without plans for the day, we did a quick iPhone search of restaurants in the area and one of the first to come up was also one of the closest to where were pulled over. We had Waze take us there and found ourselves at Spannman's Bar-B-Que, a converted food truck with an addition of a small attached diner near a very busy intersection in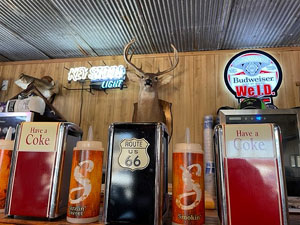 the middle of a construction project. Not knowing what to expect, we parked in the soft gravel lot and found our way into the dining area and picked a cozy booth, immediately feeling welcomed as one of the family by the friendly staff and locals, who invited us to join the conversation. Spannman's is known for serving brisket so tender that you can eat it with a plastic fork and they lived up to the reputation. The brisket plate my son ordered needed no cutting and the hickory smoked flavor was good enough to make this a stand-alone destination place. Namesake and pit master, Tim Spann, explained his process - 16 hours at low heat covered in foil until the last 4 hours or so. It was moist and so tender that we wished we had had the means to have ordered a few pounds of their brisket to-go. Next time, the cooler comes along for the ride back to Kilgore.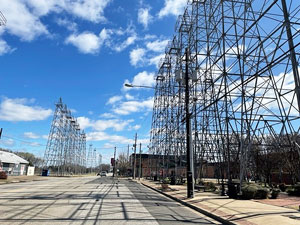 Much of the economic growth of the pine-stocked woods of East Texas was actually the result of oil deposits discovered in 1930 in what was by then a nearly abandoned cotton town named after a Confederate soldier turned state representative, Constantine Kilgore. Within months of the discovery of oil in nearby Henderson, Kilgore found itself not only revitalized but growing at a rapid, unregulated pace as oil derricks sprang up all over. In some cases, the existing structures of the town gave way to pumps and derricks for the lucrative fuel that lay beneath their foundations. Kilgore and other towns in East Texas greatly contributed to the war effort in the 40s as they fueled the Allied war machine hard at work in the European and Pacific theatres. The East Texas Oil Museum contains many informative exhibits relating to this pivotal moment in the state's history and a visit was in order. Unfortunately, the museum is run by the friendly staff at Kilgore College and they were doing the same thing we were doing; getting away for Spring Break. Undeterred, we set out to explore some of the many other sites and cities we'd known of but never visited. Using an iPhone weather map, we charted a rectangular route which would take us through the towns of Longview, Marshall, Carthage and Henderson, with a short detour to Jefferson for some country-style antiquing along the way.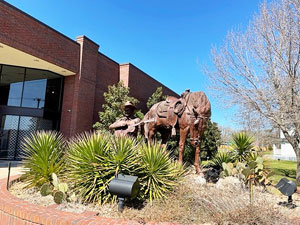 If you were a child growing up in Texas in the 40s and 50s you probably saw many a western at the Saturday matinee at the movies. Back in the good old days, cowboys used to do more than just shoot at each other from horseback. They sang an awful lot, too. Many of the best singing cowboys came from small towns in Texas, where singing to the cows was a way of life, one not lost on the good ol' boys over in Hollywood. Carthage, Texas proudly claims one of the best - Tex Ritter, as one of its own, and the Texas Country Music Hall of Fame in Carthage, has a special room devoted to Ritter and his son, actor John Ritter from Three's Company fame. This impressive building encompasses 13,000 square feet of space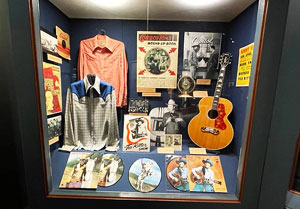 for exhibits, a gift shop, and a large banquet room. In the exhibit hall there are window displays, similar to the displays in the Country Music Hall of Fame Museum in Nashville. Each window is devoted to the personal effects of the stars of country music from its olden days to recent times. You will find the guitars, the rhinestone studded Nudie suits, the fancy cowboy boots and even some of the guns used in the world of country music, Texas-style. We arrived near closing time but the staff greeted us warmly, told us not to worry about the clock and they even spent time showing us around and helped us use the jukebox full of Texas twangers in their prime.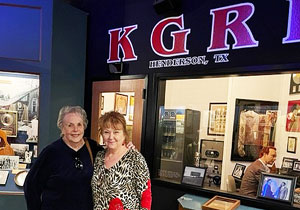 One of the people who walked with us was Tommie Ritter Smith, a cousin of Ritter's and President of the Museum. Tommie explained that the original museum was started in 1977 and was devoted to Tex Ritter. The Ritter memorabilia was donated by his family and displayed in a large home built in 1914. In 2002, the museum moved into its present building and in 2015, a 3,000 square-foot expansion was added. Tommie said that her favorite artifacts are the scrapbooks Dorothy Ritter made of husband Tex's career. A featured display in the museum was a large reconstruction of the broadcasting room where Jim Reeves had a stint as a disk jockey. The exhibit has Jim sitting at a desk with the original radio equipment from his radio station KGRI in Henderson, Texas. A recording of one of his actual broadcasts could be heard while viewing the display.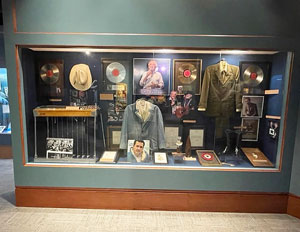 We enjoyed imagining that Ray Price, Tex Ritter and Jim Reeves (all from the area) were best friends and probably up there singing harmony amongst the sage and cacti in Heaven. There is a lot to take in at the museum so if you plan to visit, give yourself a good hour or more. Each exhibit contains a lot of well-conserved Lone Star history waiting to be discovered. If you are a fan of country music or even if you aren't, this museum is a surprise find that any traveler will enjoy. Make Carthage a destination or just a stop on your journey. You won't be sorry!
Back on the outskirts of Kilgore sits a very small, unassuming little restaurant called Brigitta's which offers a menu unique to the entire state. Authentic Hungarian food,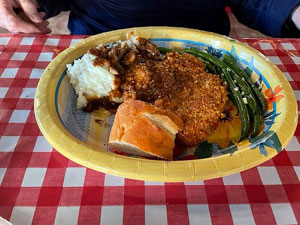 made by a Hungarian chef and served by his wife. Suffice it to say, if you expect to stay in business three miles out of town on the side of a highway without as much as a billboard to alert people of your existence, your food better be something special. Special enough to convert enough of the locals over from their standard fare to the healthier side of dining in order to keep the doors open, even during a pandemic. Brigitta's has become known for serving no-compromise Hungarian standards - schnitzels, bratwursts and cabbage rolls with traditional eastern European sides (with a Hungarian twist) - and they stay in business by maintaining the consistency of their product. Chef and owner, Mike Csabai, spent some time with us, explaining his philosophy on food and the strict standards he applies to both what he buys and what he serves. We both ordered the pork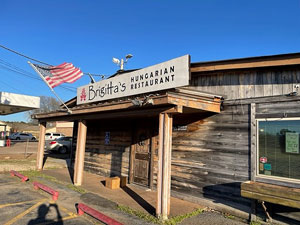 schnitzel, served with mashed potatoes and a dark mushroom sauce and paired with garlic-seasoned green beans. We also both agreed it was the best schnitzel we had ever eaten and better than any roadside food we had ever pulled over for, whether in Texas or beyond the state lines. Well worth watching for - kind of up on a hill - if you are in the area. Thanks to social media, Brigitta's isn't a secret. They get customers from all over the country who come to Kilgore just to eat at their restaurant and were recently visited by the Daytripper crew, who came away fans of the palette of Hungarian paprika and fresh ingredients served traditionally. Mike will tell you that his wife, Brigitta, runs the show, and she does it well. Even with the pandemic still looming on the horizon, most businesses are back to normal and are not requiring masks. Texas feels more like Texas when you can see each other's friendly faces, and the same is true for the time we spent in Oklahoma. Hospitality has returned from quarantine and is waiting for us to walk through the doors again.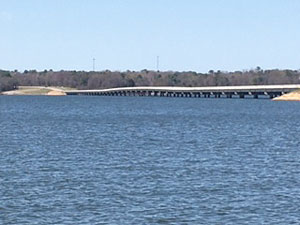 This trip was packed with small towns, many of them older and well past their prime but still with lots of interest for anyone who enjoys taking them on their own terms and having a great time doing it. While we saw things that we are interested in, there are plenty of other options for those seeking their own experience. There are lakes nearby which offer fishing and various water recreation. If you like to gamble, Oklahoma has a very nice Choctaw Casino and Resort in Hugo that will show you and your wallet a good time. And if you just want to look around and see what you see, the northeastern region of the state does not lack its own rustic beauty. With one foot in the past and the other in the future, East Texas is a pretty interesting place to be right now.
Let us know what your favorite things to do or places to go were when you were younger. Go to the CONTACT US page and email the information or any comment you have about the trips that have been featured. We always want to hear from our friends and neighbors!
Since I am based in Houston, Texas, most of the trips will be centered in Texas. The great thing about our country is that all 50 states are beautiful and in each one, you can find picturesque towns and areas that are interesting and fun to visit. See you next time and Keep on a trippin'